04.19.2015 // 01:26 pm
illustration for NY Times Sunday Review on the cultural differences between
the US and Germany in dealing with embarrassing diseases like foot fungus.
READ THE ARTICLE>>
(AD Aviva Michaelov)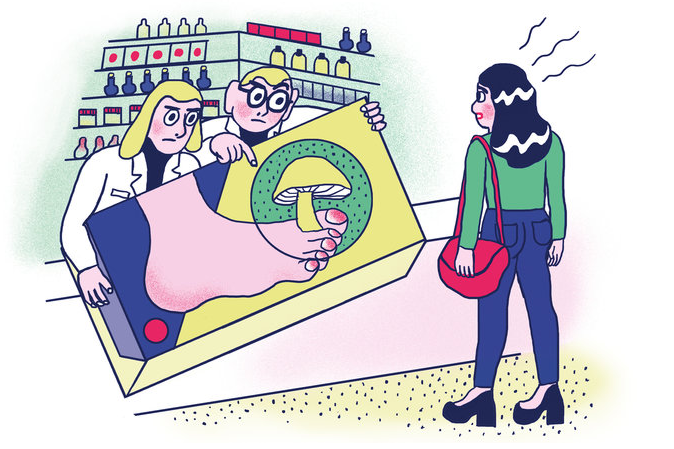 04.13.2015 // 11:14 am
New illustration work.
This time for MIT Technology Review on an article
about an intelligent museum-guide-app.
AD Jordan Awan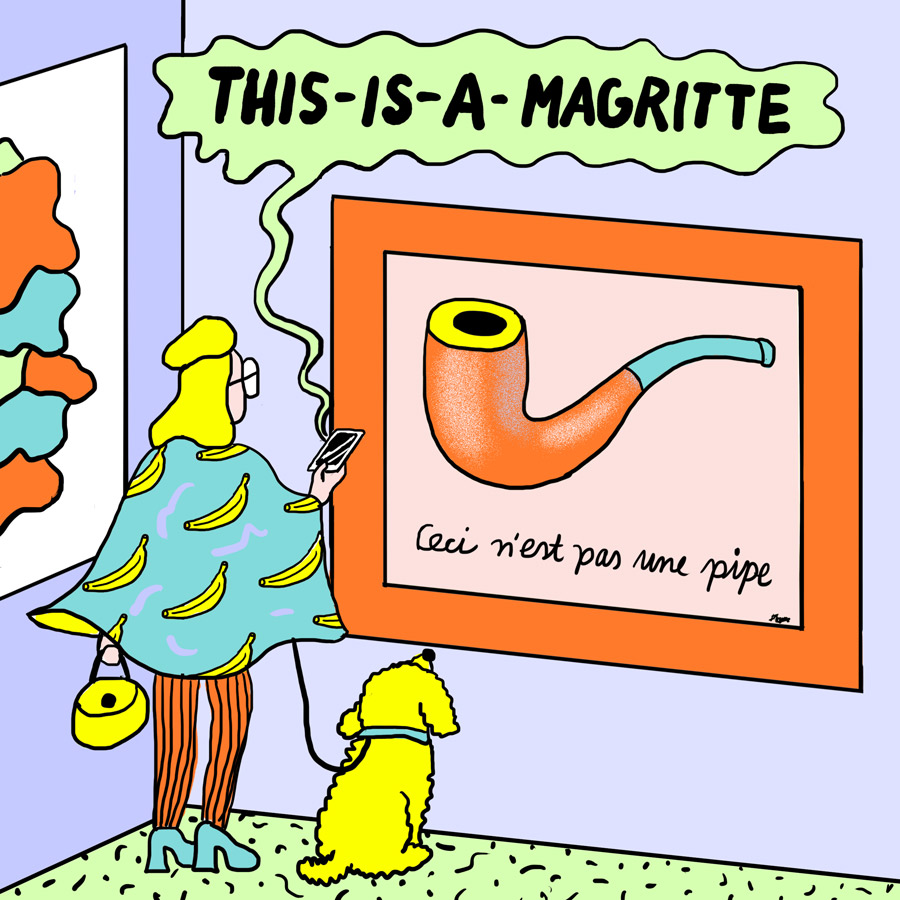 Read the article here >>>>
Last illustration for MIT >>>>
And if you're curious about the drafts and sketches
have a look here >>>>
03.18.2015 // 04:10 pm
Unfortunately I couldn't attend the Fumetto Festival in Luzern this year but at least I sent some work over there to be part of this cool project realized by Alice Kolb and Daniel Peter.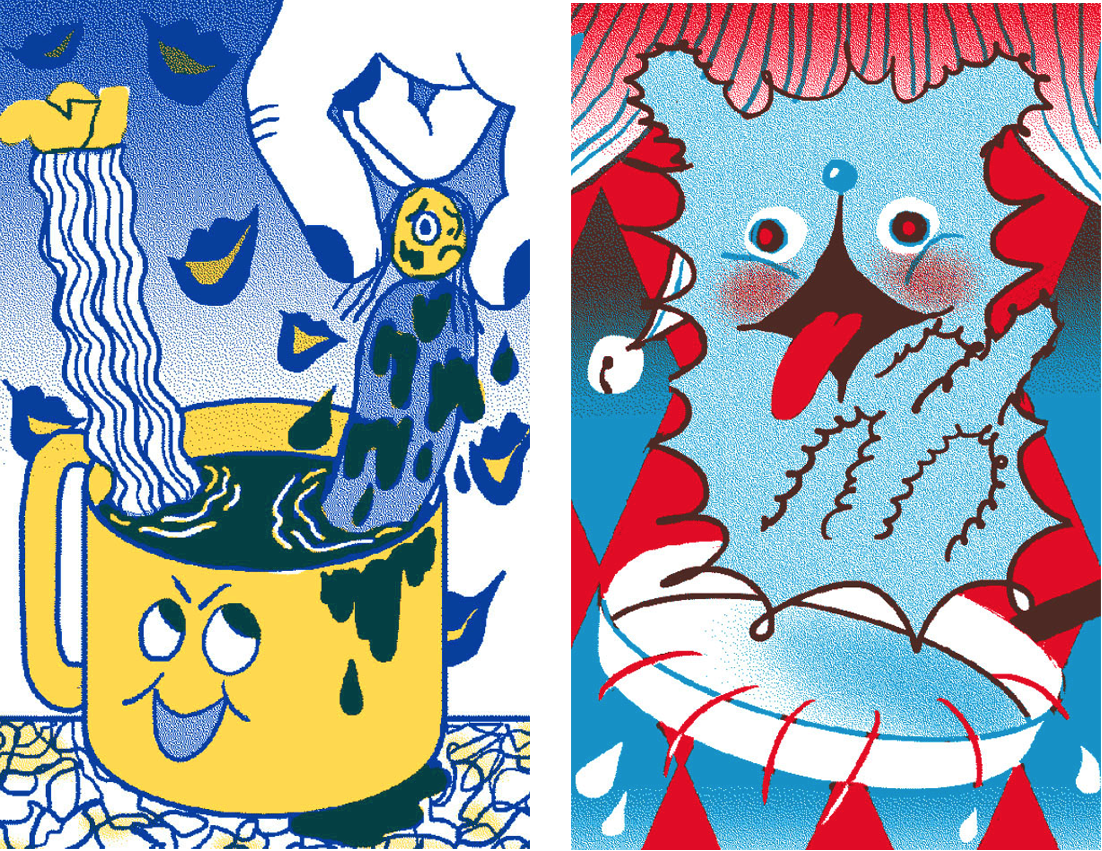 An old cigarette machine was filled with little packages of silkscreened cards designed by various illustrators, each one referring to a typical german "Sprichwort".
Best part: it's a pairs game!
More images and info: DER APPARAT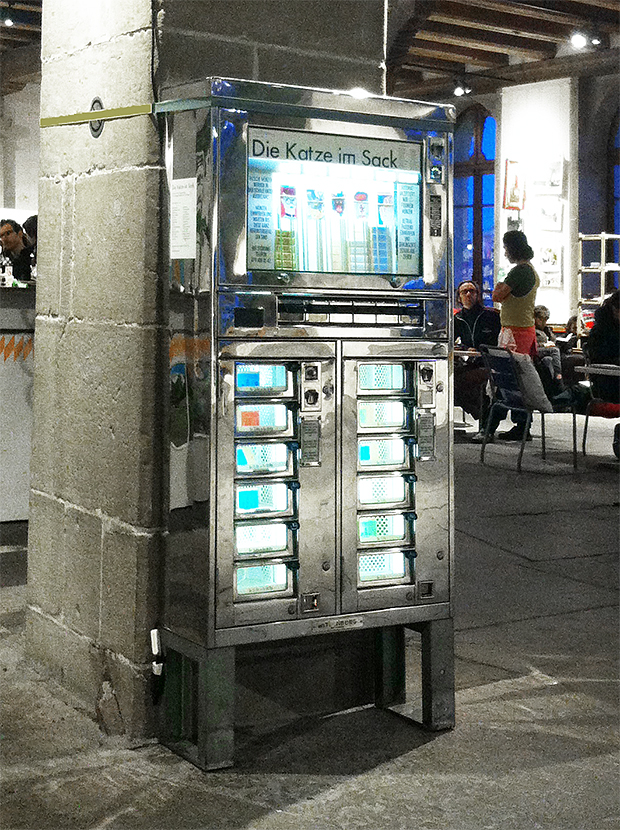 03.13.2015 // 12:16 pm
This weekend starting tomorrow THE TREASURE FLEET will be at the MILLIONAIRES CLUB in Leipzig selling new hot shit (including a new book by Paul Paetzel and Till Hafenbrak and a lot of other minicomics+zines+prints+posters)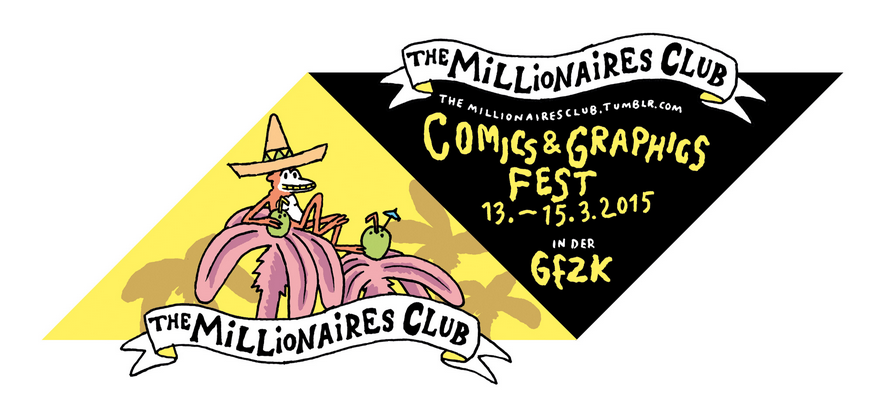 03.04.2015 // 04:19 pm
Shit is Real is available now in two of my favorite cities on this earth:
at the Drawn & Quarterly Bookstore in Montréal
(Rue Bernard, yeah! If you ever happen to be there, check out the amazing jewish bakery and that bar with the GDR-chic)
and at Librairie Candide in Brussels (+ Back To Basics #1)!!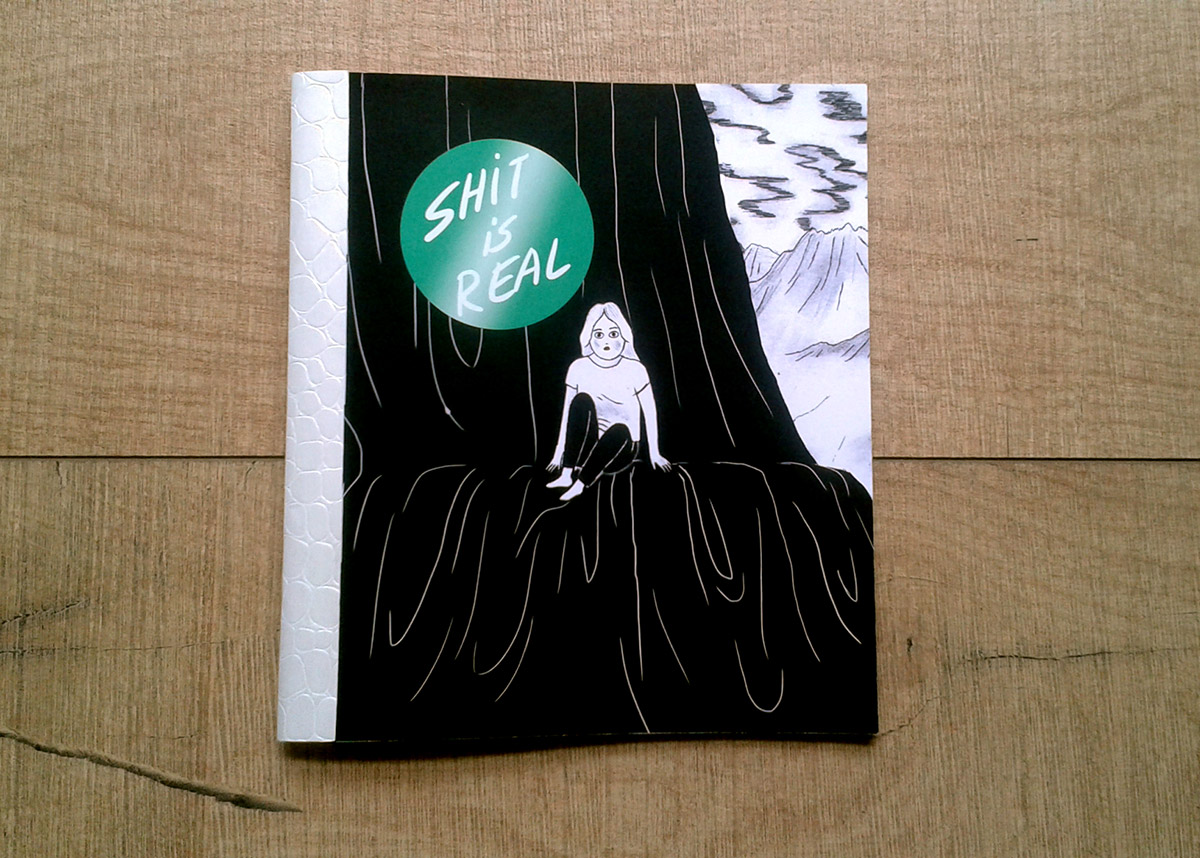 02.25.2015 // 07:42 pm
Page 1 from a 5 page comic I made for the next Smoke Signal.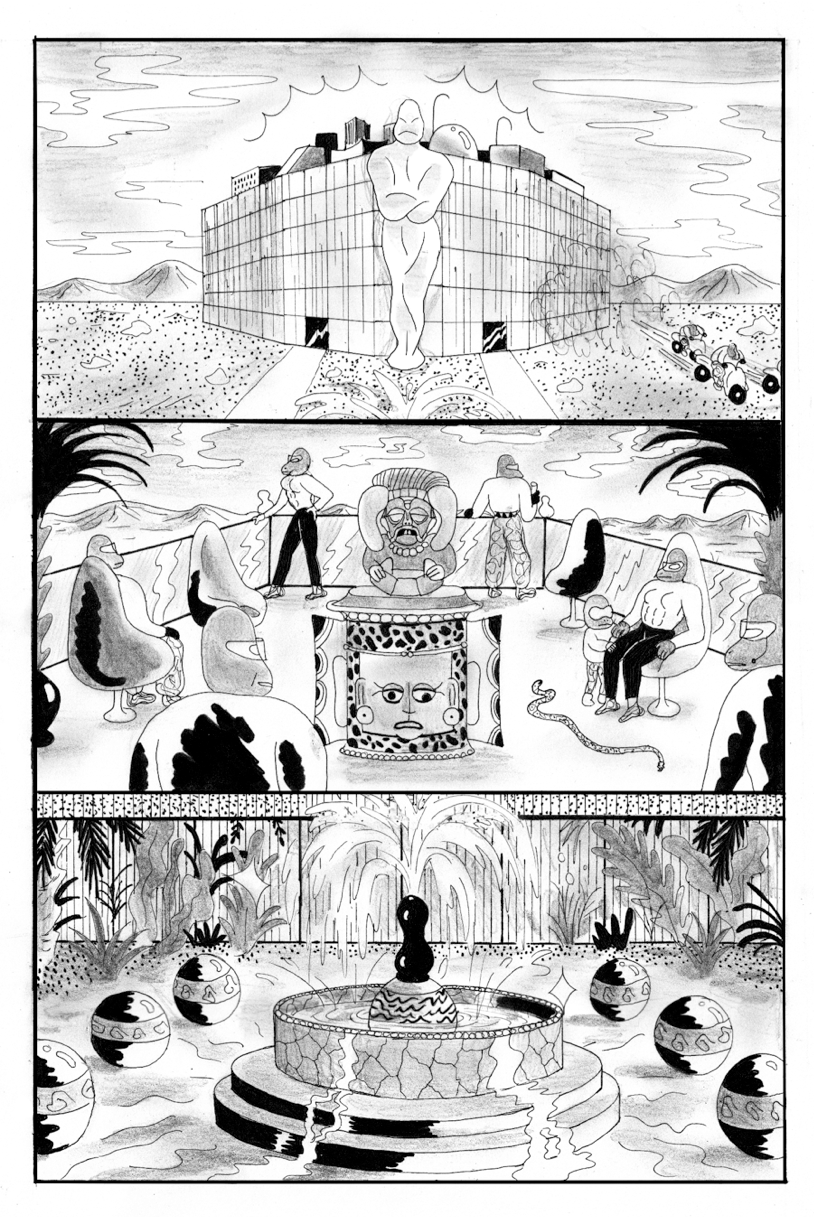 02.25.2015 // 07:34 pm
Illustration for Russian Esquire Magazine.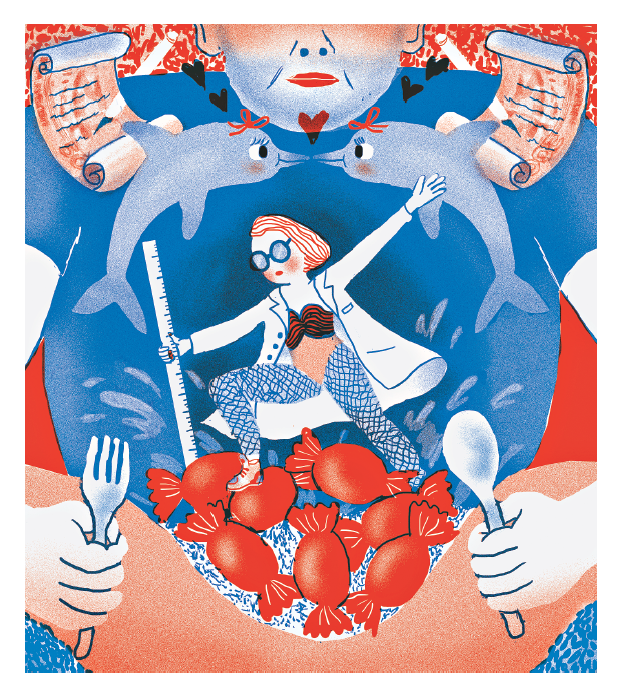 02.25.2015 // 07:30 pm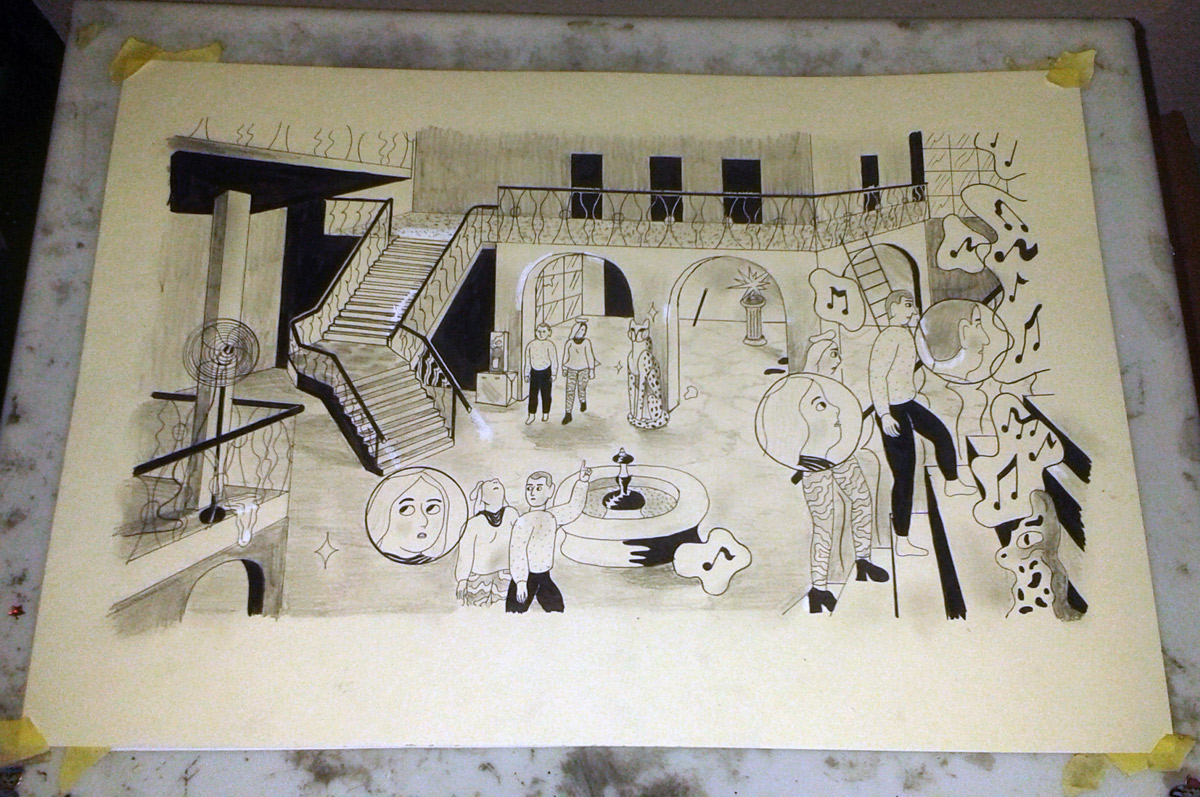 02.19.2015 // 05:00 pm
A new Illustration for the New York Times Sunday Review on an article about the vagina as the new beauty-focus
READ ARTICLE >>>
(AD Alexandra Zsigmond)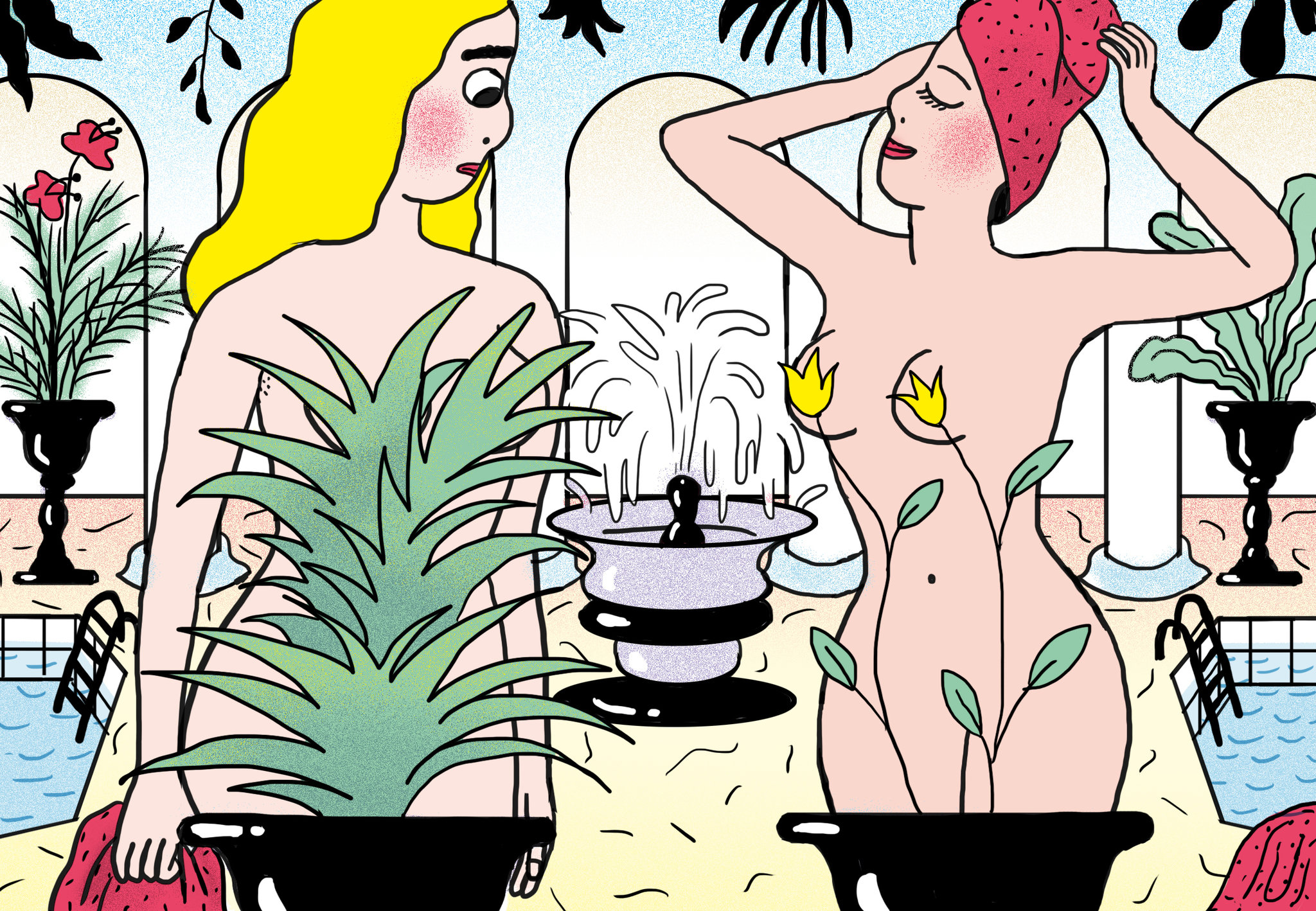 02.02.2015 // 02:36 pm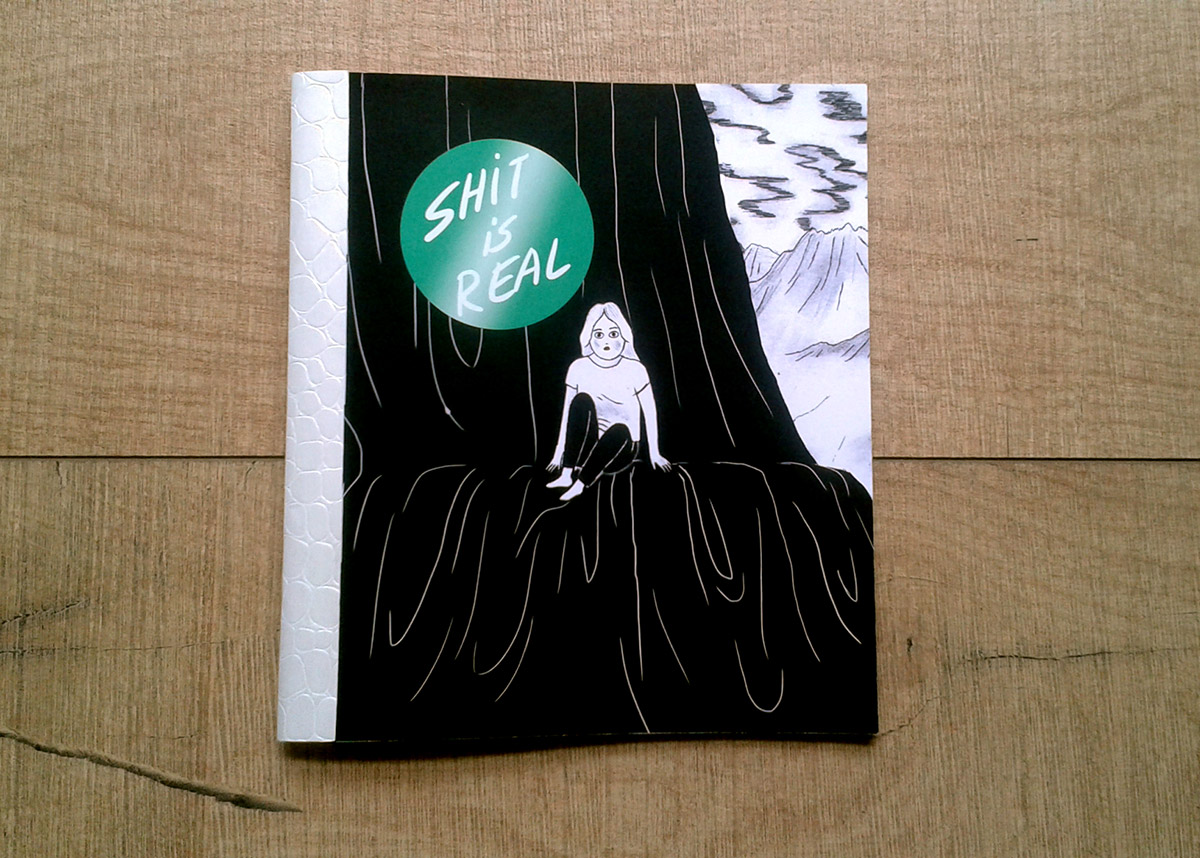 My new mini and teaser of a longer comic book project is out now.
Shit Is Real / b+w / 56 pages / + Poster /
6 € + shipping (+1,45€ Germany, +3,45€ Worldwide)
PAYPAL or Email me: aishathesheriff@gmail.com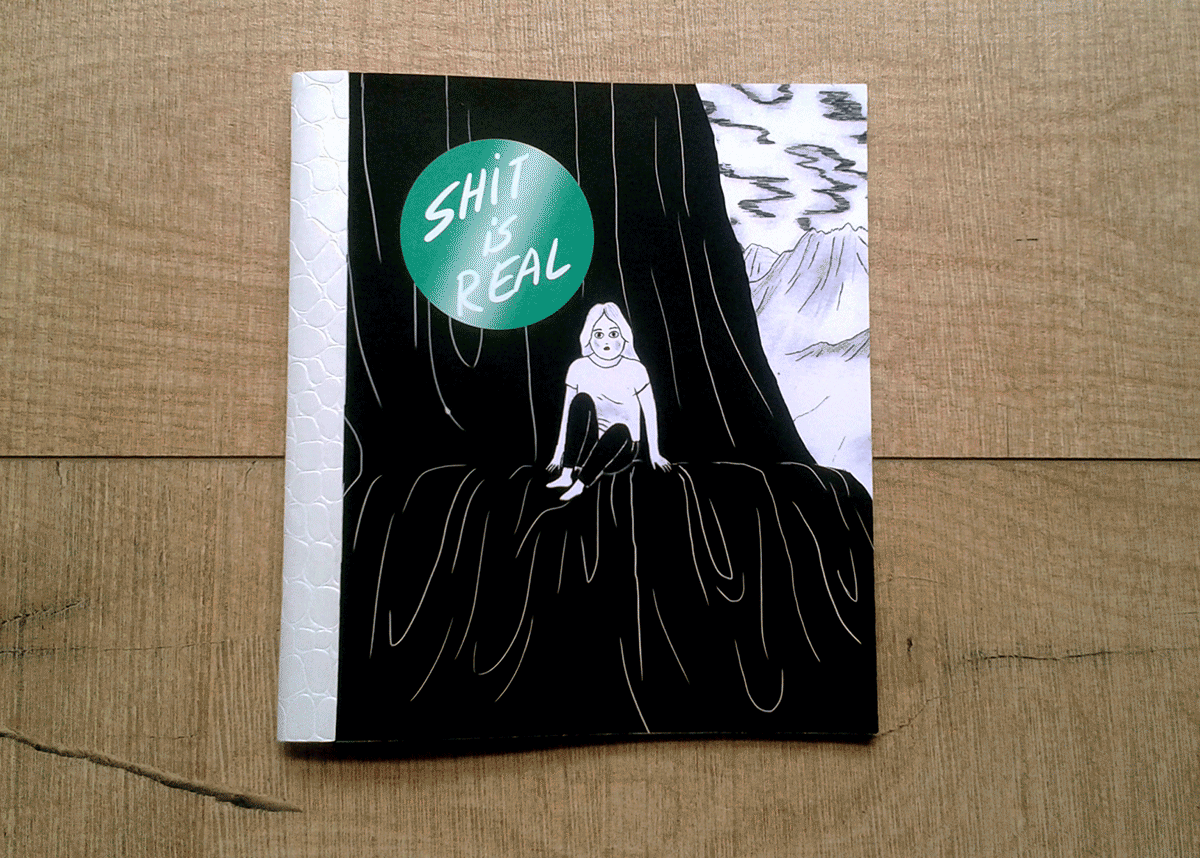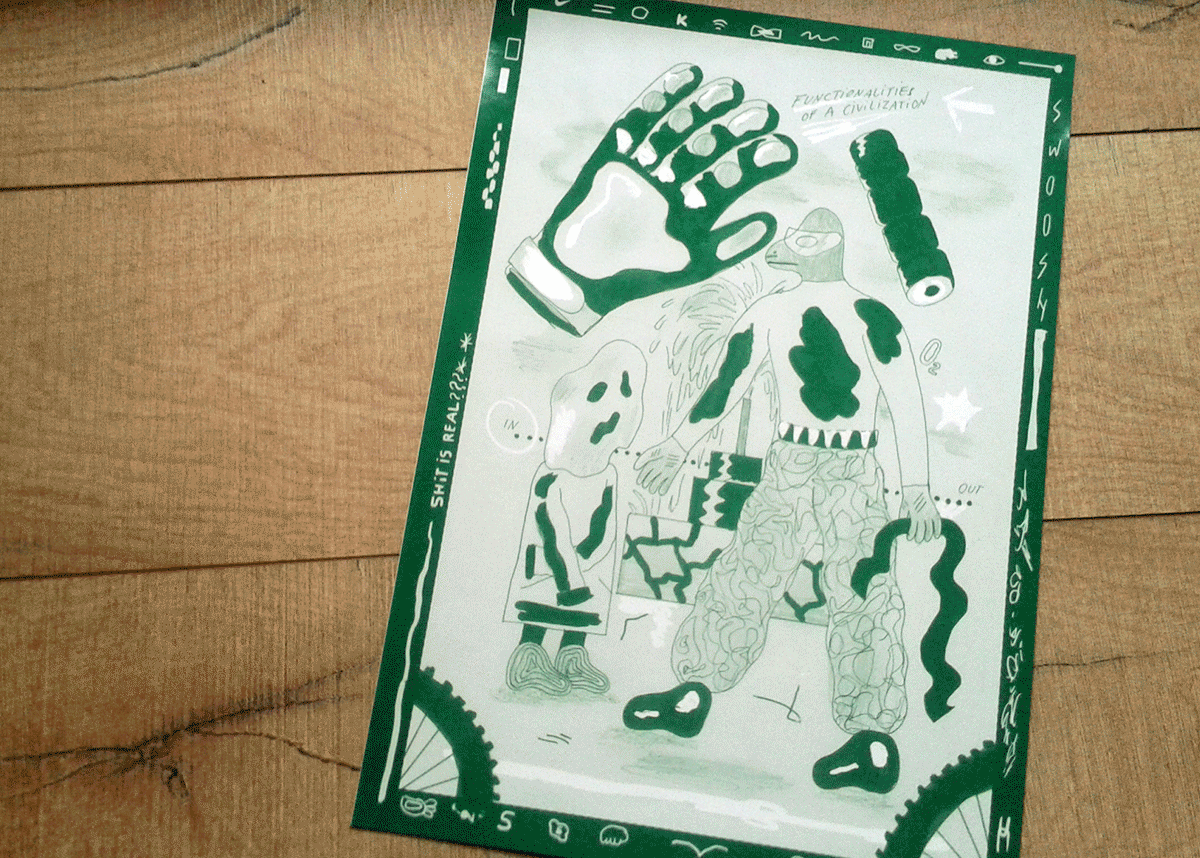 01.17.2015 // 04:21 pm
…into the new project I'm working on.
It's gonna be a book, it's gonna take a while BUT:
a self-published TEASER to be released VERY soon!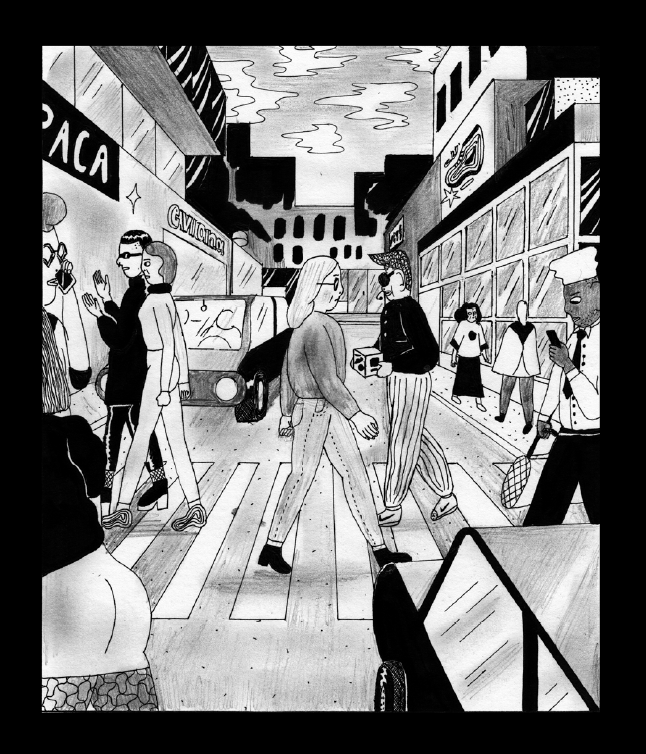 TAGS: love/hate, disillusion, loneliness, alienation,
search, lizards,party, fishes, numbness, attraction,
saturn,fascination, boredom,identity, work, passion,
desert, cats, apartment, poverty, adulthood,dystopia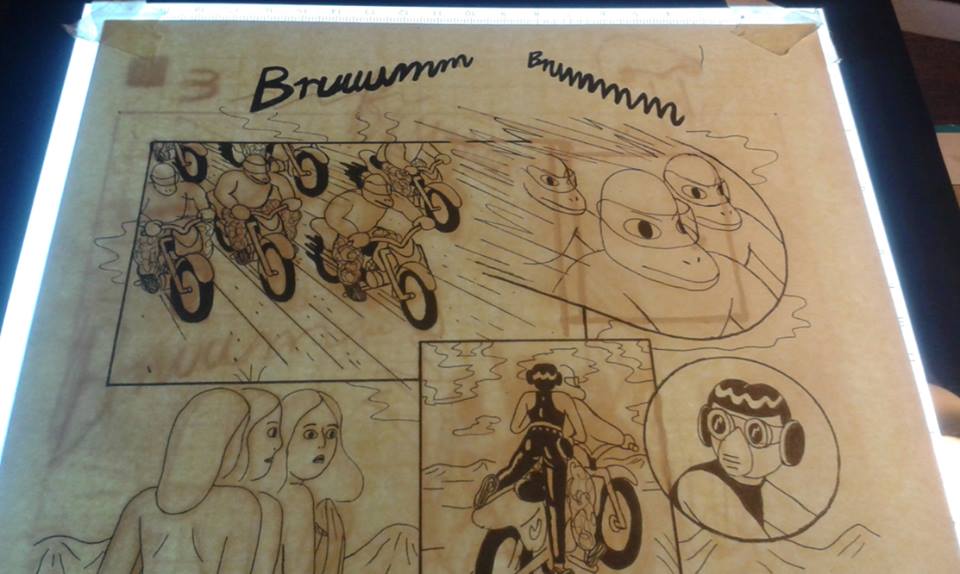 01.17.2015 // 04:01 pm
I've been quite slow about posting and updating lately.
Here's an illustration I did a while ago
for the New York Times "Private Lives"-blog: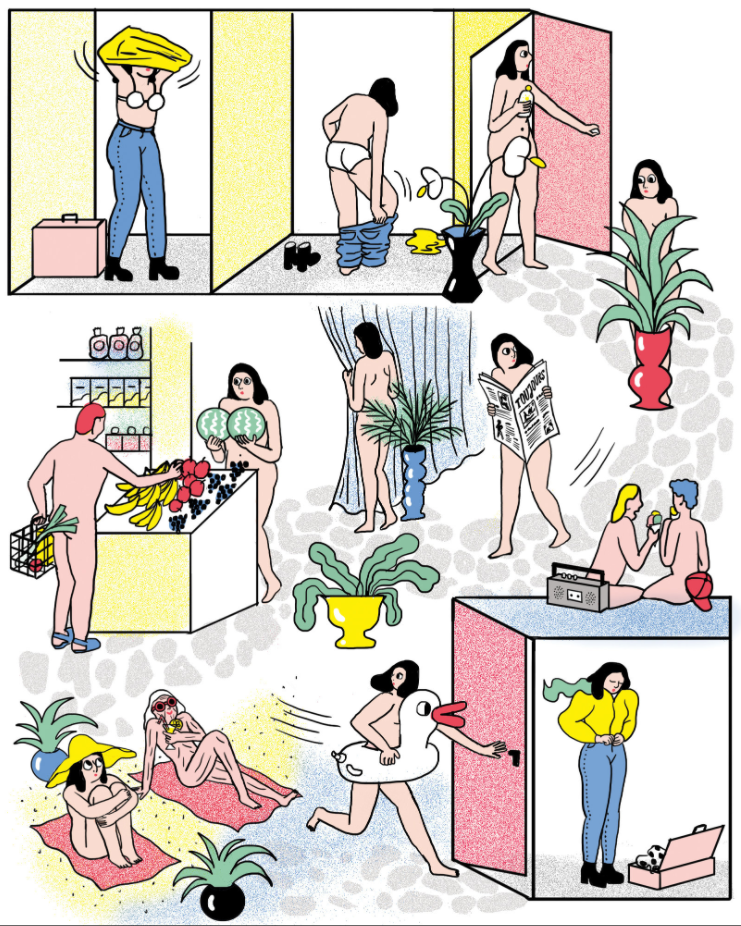 12.15.2014 // 03:32 pm
The "Erika-Fuchs-Foundation" is building a museum in honor of the famous
Donald-Duck-translator Dr. Erika Fuchs (1906-2005) and therefore commissioned contemporary cartoonists to contribute to the permanent exhibition.
The idea was to interpret and translate a famous quote into our personal style and "language". Here's a sneak peak of my contribution page.
Sadly the museum has not been able to open it's doors yet, inauguration dates to be announced.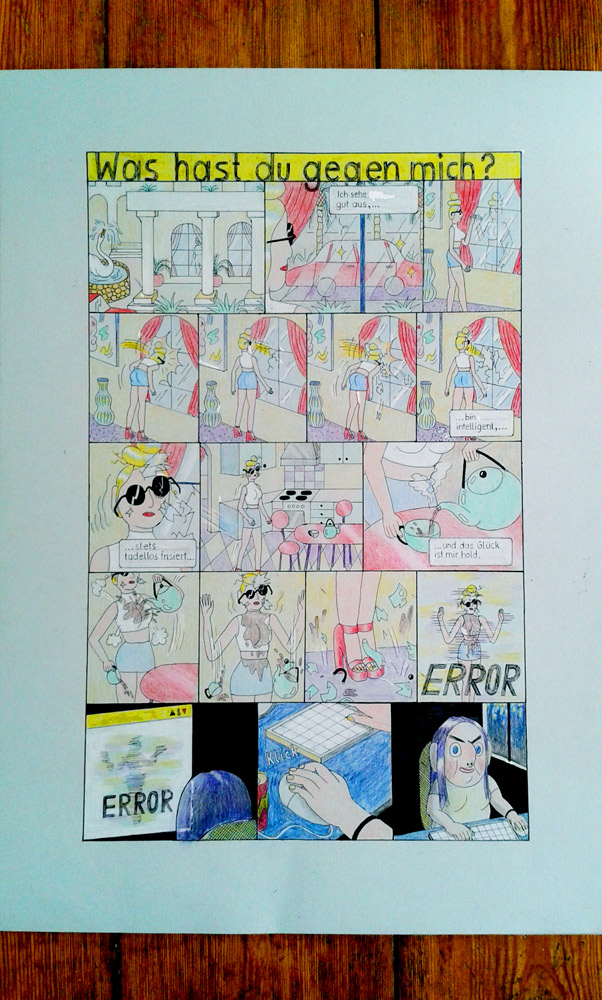 12.12.2014 // 03:57 pm
I made a new mini for TINYMASTERS –
the amazing mini comic subscription project run by
Anna Haifisch and James Turek!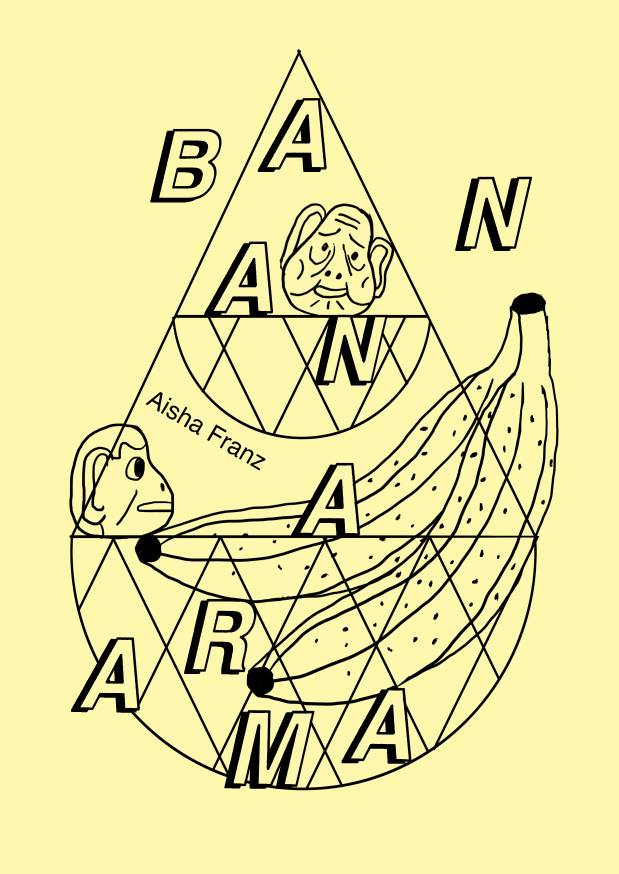 Bananarama
16 pages
A6
black/white
in german
2,50 €
ORDER
or: order@tinymasters.eu