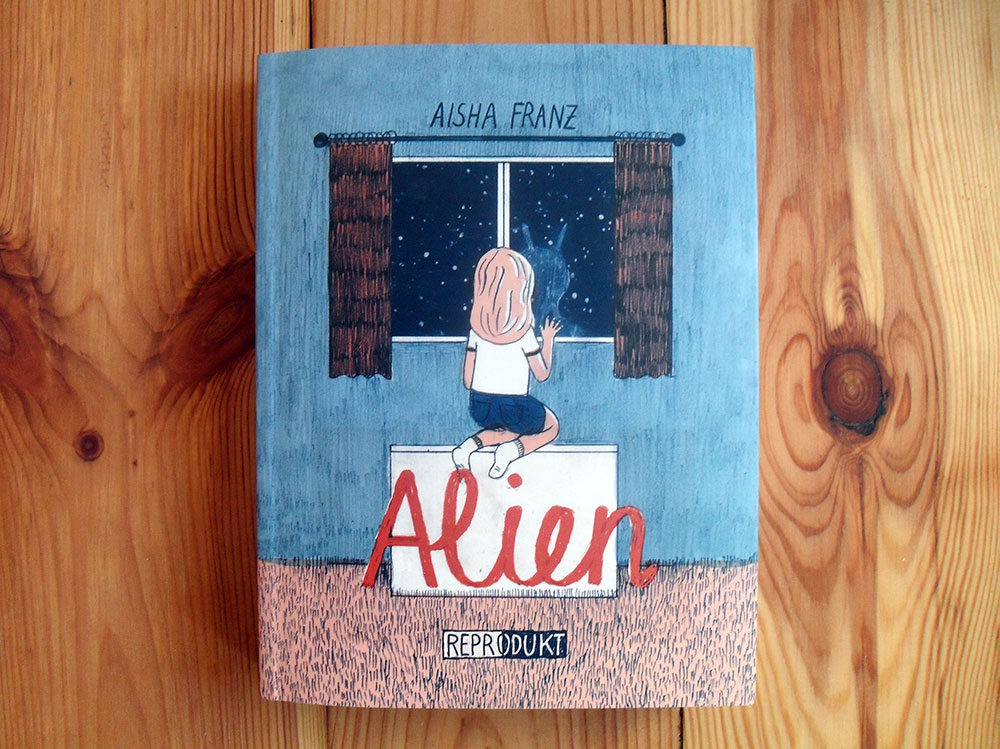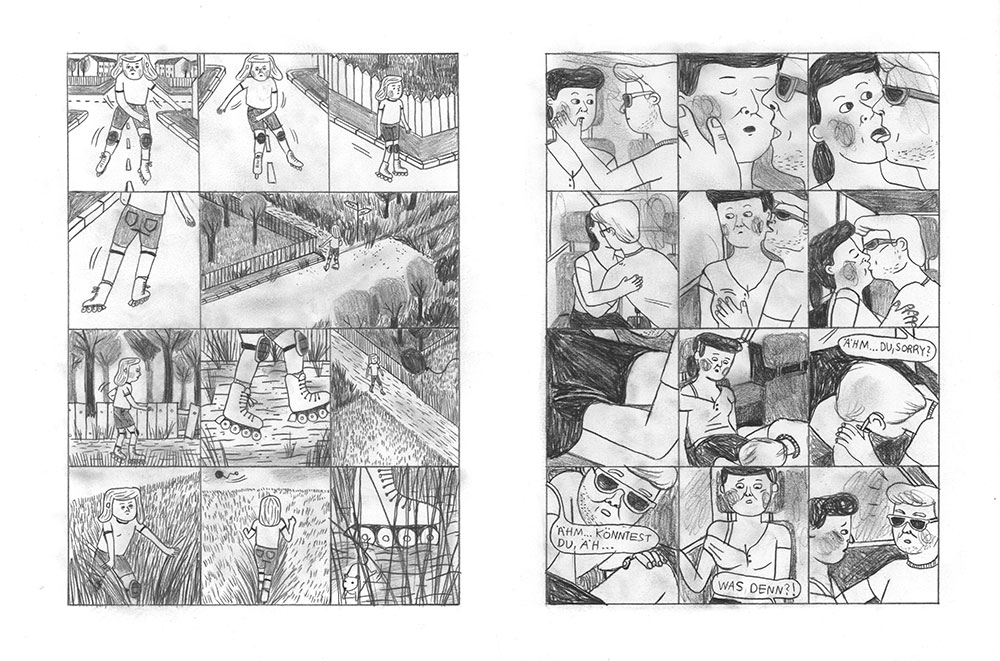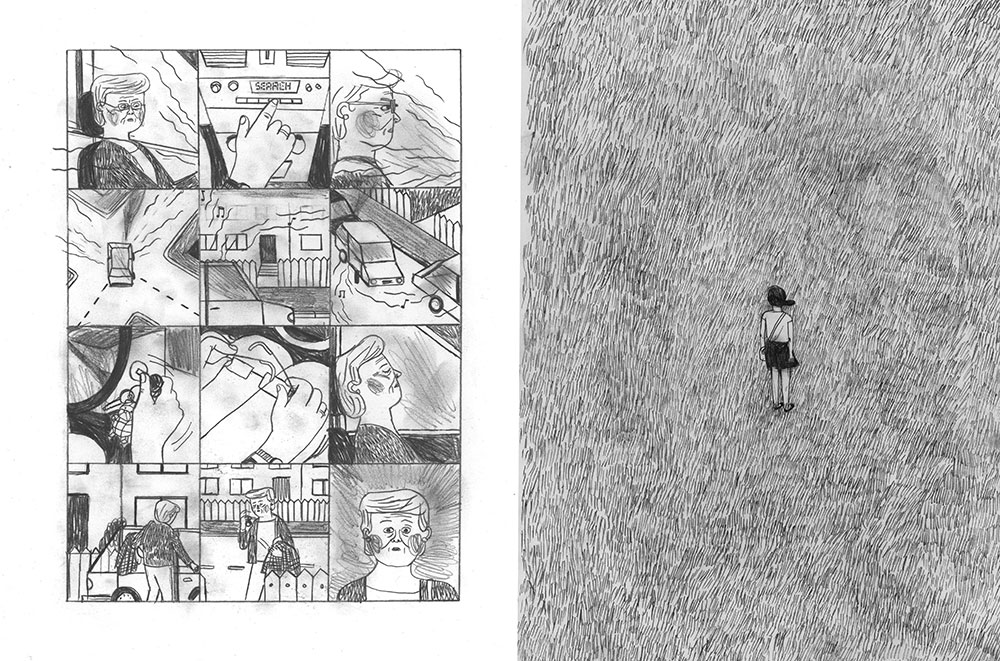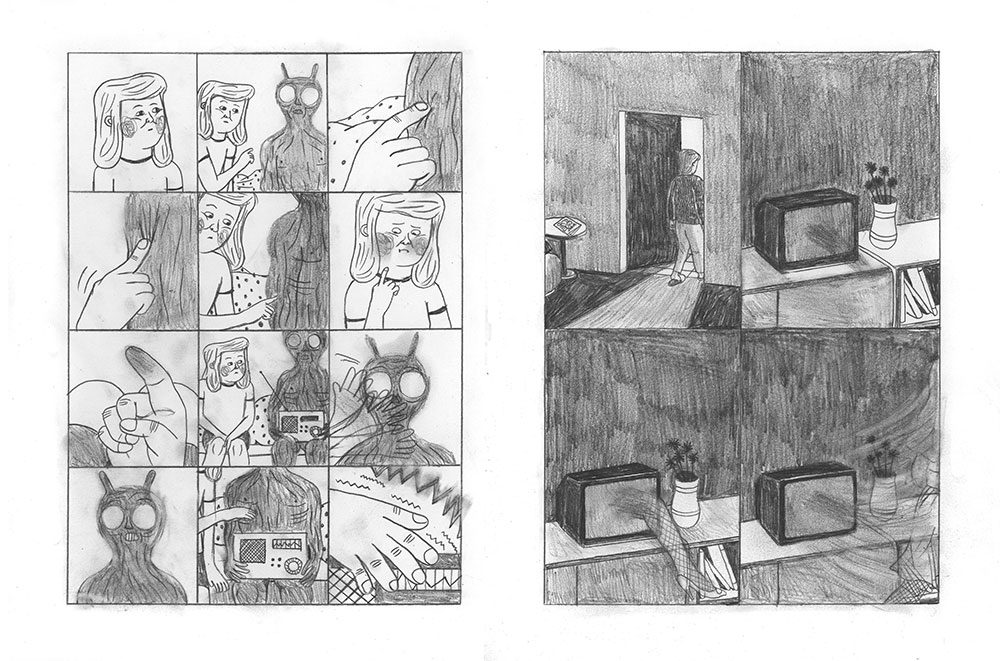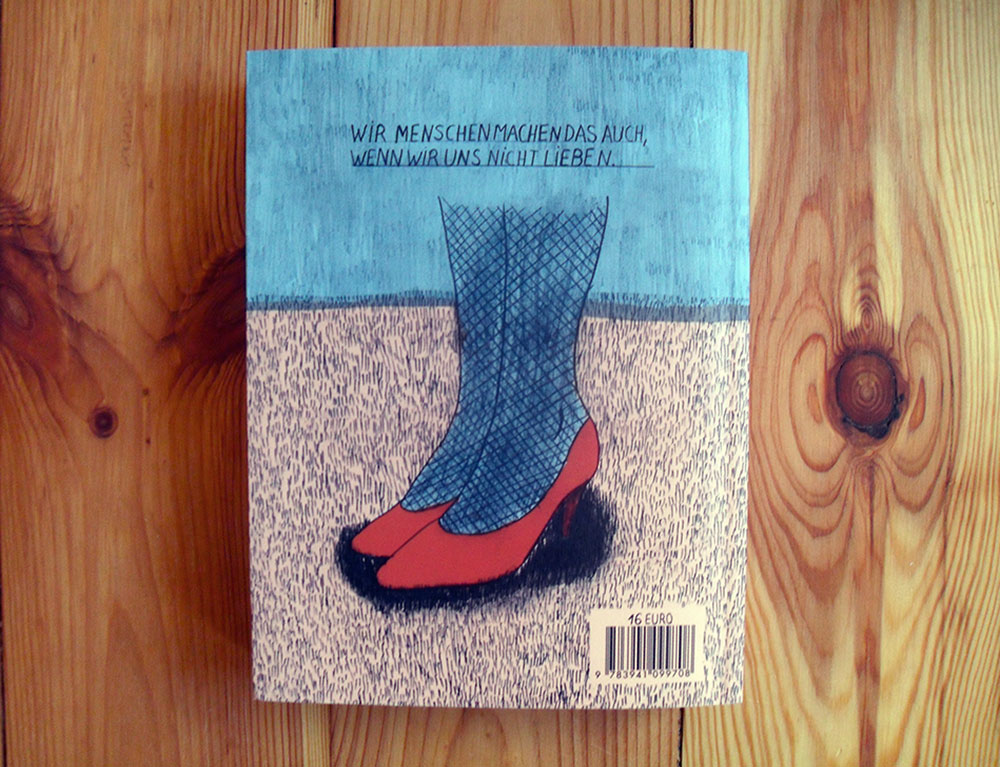 What if the seriousness of life suddenly overtakes you and you can no longer hide from it?
Alien tells the story of the everyday life of a single mother and her two daughters in a small town.
While the older daughter starts making her first sexual experiences, the mother has to face all the missed opportunities and shattered dreams she never fulfilled in her life. As a reaction to a growing sense of aloneness, the younger daughter escapes into her own world by hiding a weird transparent being in her room.
208 pages, 18,5 x 14 cm, published by Reprodukt in 2011.
available here —>