cover by Ana Albero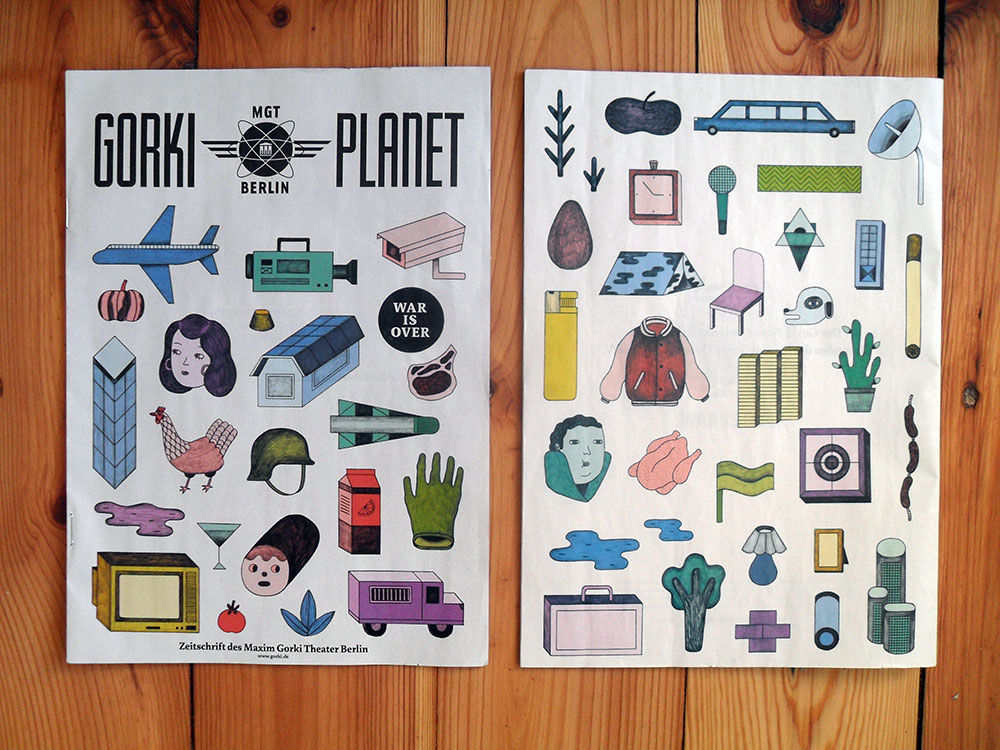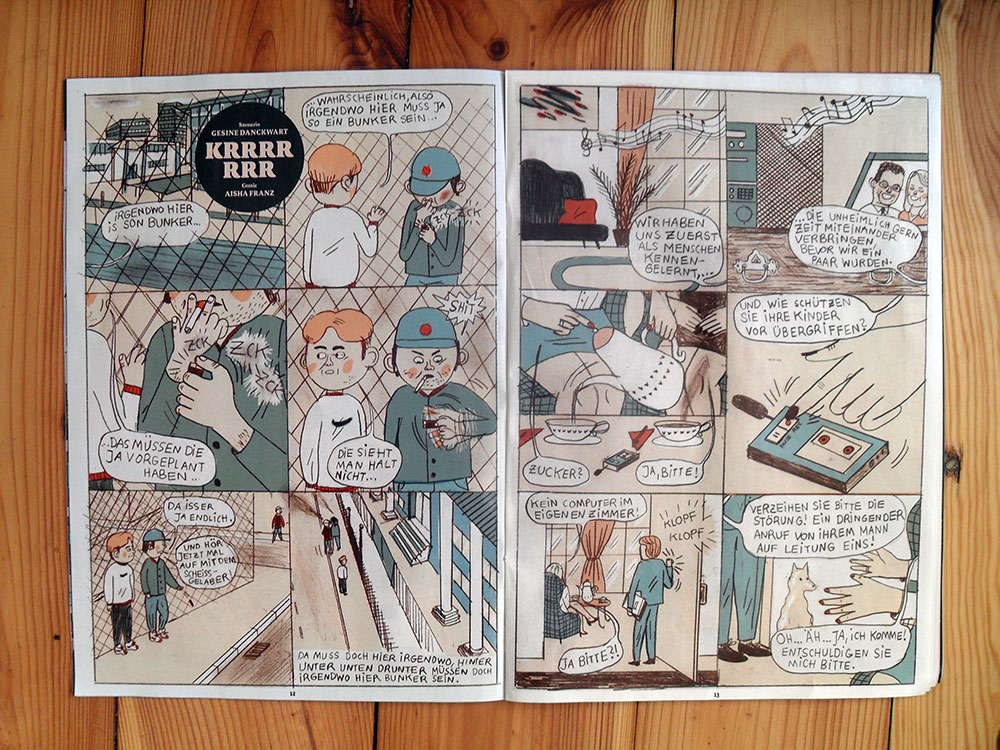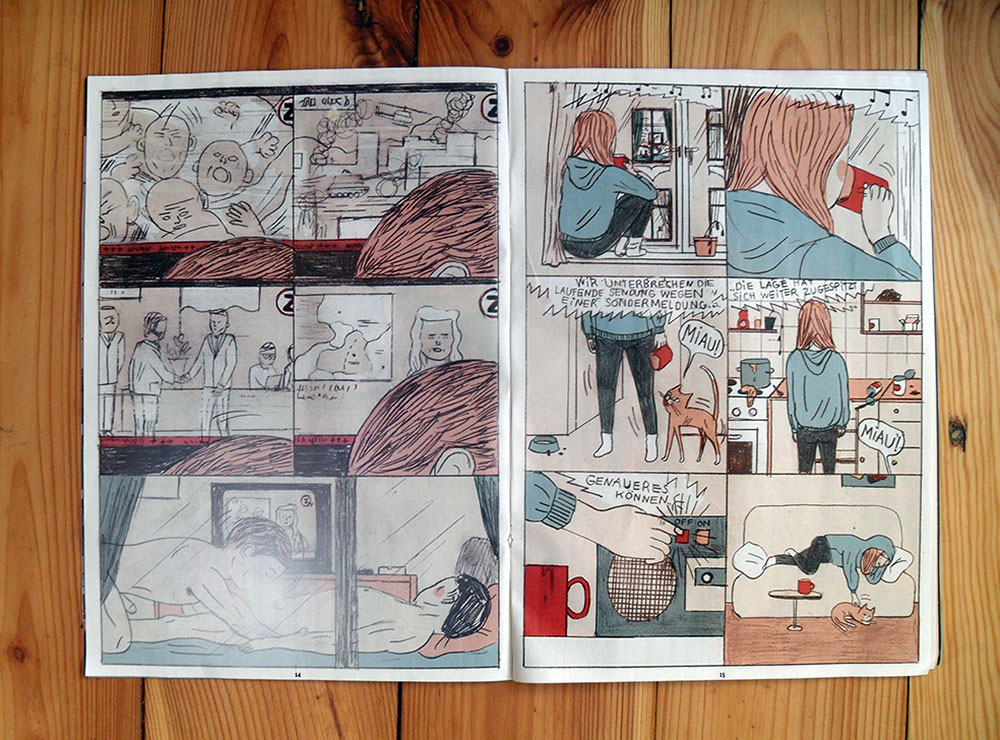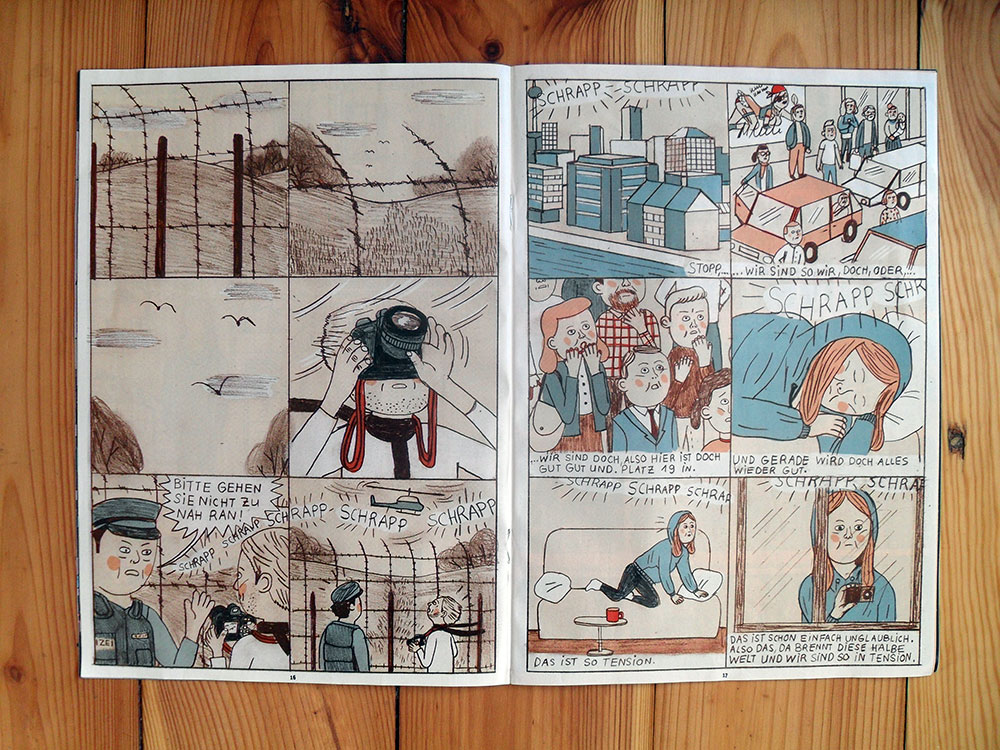 This is a 6-page comic I did for "Gorki Planet", the magazine of the Maxim Gorki Theatre here in Berlin.
It's a collaborative work with "The Treasure-Fleet" and 6 playwrights who wrote 6 scenarios which were transferred into 6 comics by us.
The scenario of this comic was written by Gesine Danckwart.